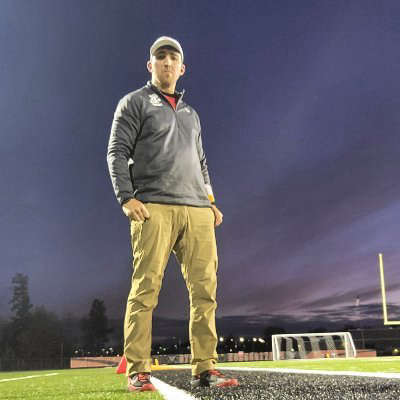 Hello! Bonjour! Ohayōgozaimasu!
My name is Ethan and I am your voice in the morning on Lake FM!
Thanks for stopping by to find out a little bit about me!
I come from the land of film and Mark's Pizza! (Seriously the best pizza on Earth and i'll fight you about it)
7 years ago I decided to take a chance on a job in the Adirondacks and I couldn't have made a better decision.
At first, people didn't like me. I couldn't pronounce street names and thought an Au Sable Chasm was an old old wooden ship.
Now-a-days, everything is pretty much the same except I am fully aware of what The Au Sable Chasm is.
But seriously, my life here has been great and I appreciate all of the support over the years.
I like to spend my days chasing golf balls, running around the mountains and shredding the rolling hills on my cross country skis!
I also coach football. Go RED STORM!
I love fitness, my family, football and my 2 cats, Billy and Rocky.
As the guy in charge of the music here on Lake FM, my team and I have worked incredibly hard on putting out a fun sound for Lake FM that I hope everyone will enjoy.
If you're a fan, or even if you're not, let me know what you think about the new sound.
Find me on the socials or give me a call in the morning and say hi!
Even though i'm tall and intimidating, I promise you that I won't bit.. hard..