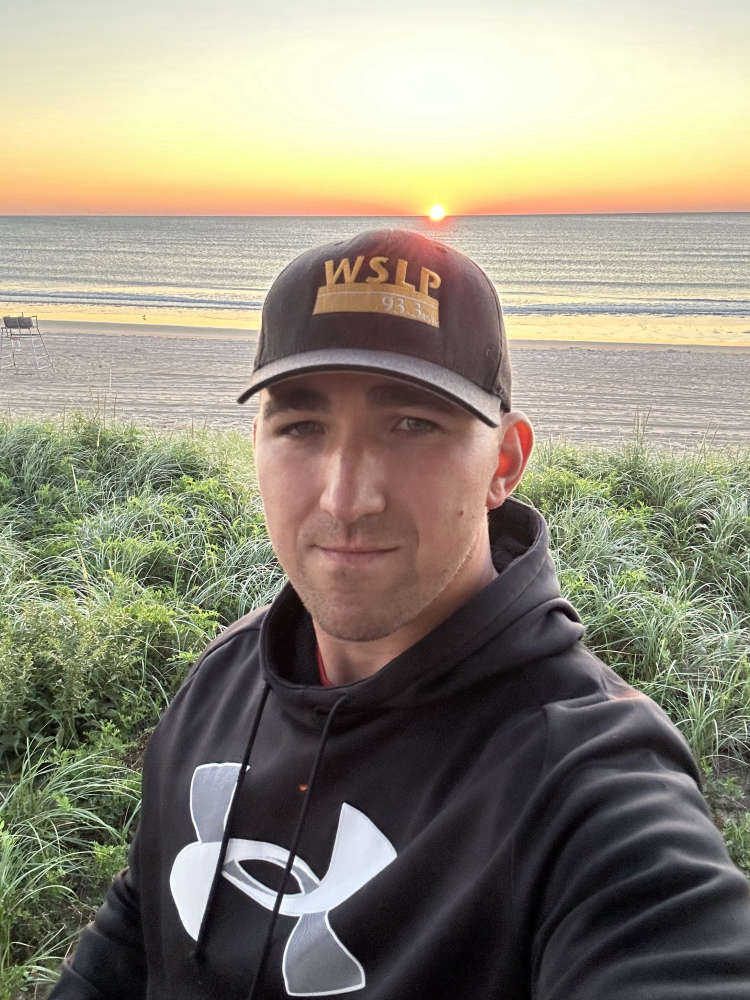 Hello! Bonjour! Ohayōgozaimasu!
My name is Ethan and I am your voice in the morning on Lake FM!
Thanks for stopping by to find out a little bit about me!
I come from the land of film and Mark's Pizza! (Seriously the best pizza on Earth)
As the guy in charge of the music here on Lake FM, my team and I have worked incredibly hard on putting out a fun sound for the station that I hope everyone will enjoy.
If you're a fan, or even if you're not, let me know what you think about the sound.
Also, We love to support the communities where you're listening to us in the Adirondacks!
So make sure to send us things that are happening in your community so we can talk about it on the radio!
I like to spend my days chasing golf balls, running around the mountains and shredding the rolling hills on my cross country skis!
I love fitness, my family, football and my 2 cats, Billy and Rocky.
Find me on the socials or give me a call in the morning and say hi!
Even though i'm tall and intimidating, I promise you that I won't bit.. hard..